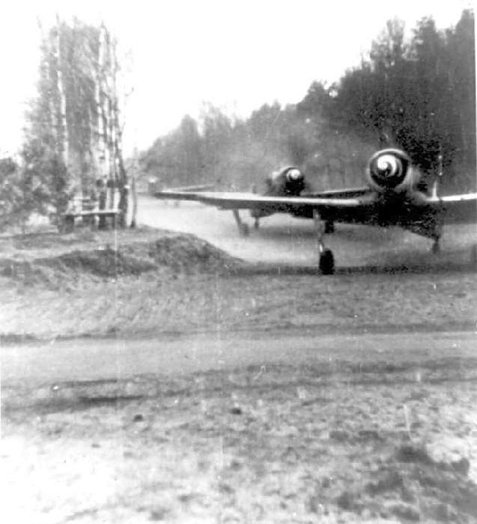 Taxying FW 190D-9s of II./J.G. 26 at Nordhorn, Germany, 1945 (T. Genth)


Pictured are some II./J.G. 26 FW 190 D-9s taxying at Nordhorn airfield in north-western Germany. This photo gives an interesting frontal view of the white spirals on the aircraft's spinners.


---
Thomas Genth has a website dedicated to his father and grandfather, both of whom flew in the Luftwaffe in World War I and World War II.

---
Back to FW 190 D-9 Gallery